MB 180 – W180 Service Repair Manuals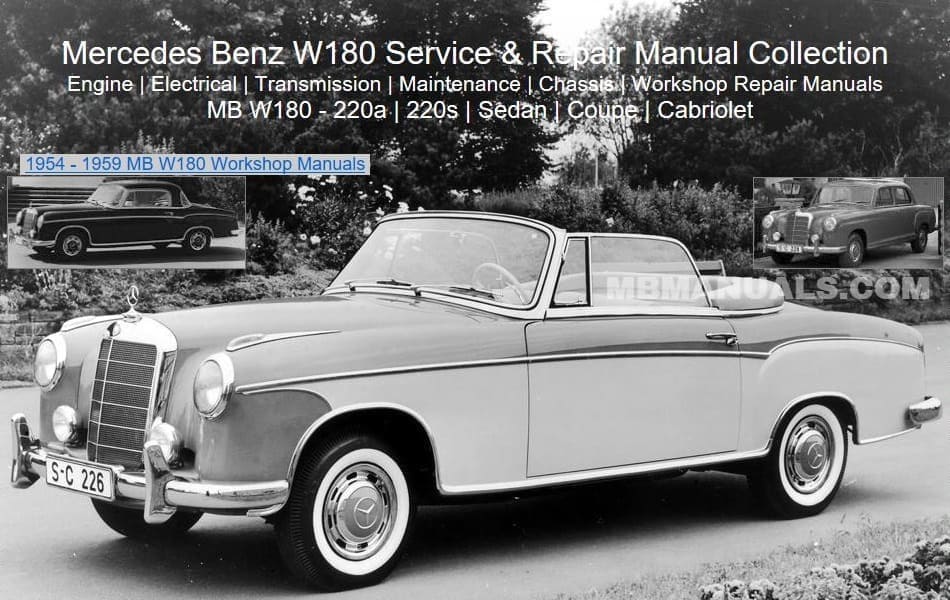 The W180 was another series of models to informally receive the "Ponton" nickname for there sedan's. This was in reference to the uni-body-type, pontoon-shaped exterior styling which was also featured on the later Mercedes W128 line.
The Mercedes-Benz W180 Series Models came implanted with inline 6-cylinder engines and included 3 body styles, the sedan, coupé, and cabriolet convertible which were manufactures from 1954 to 1959. Jump to Manuals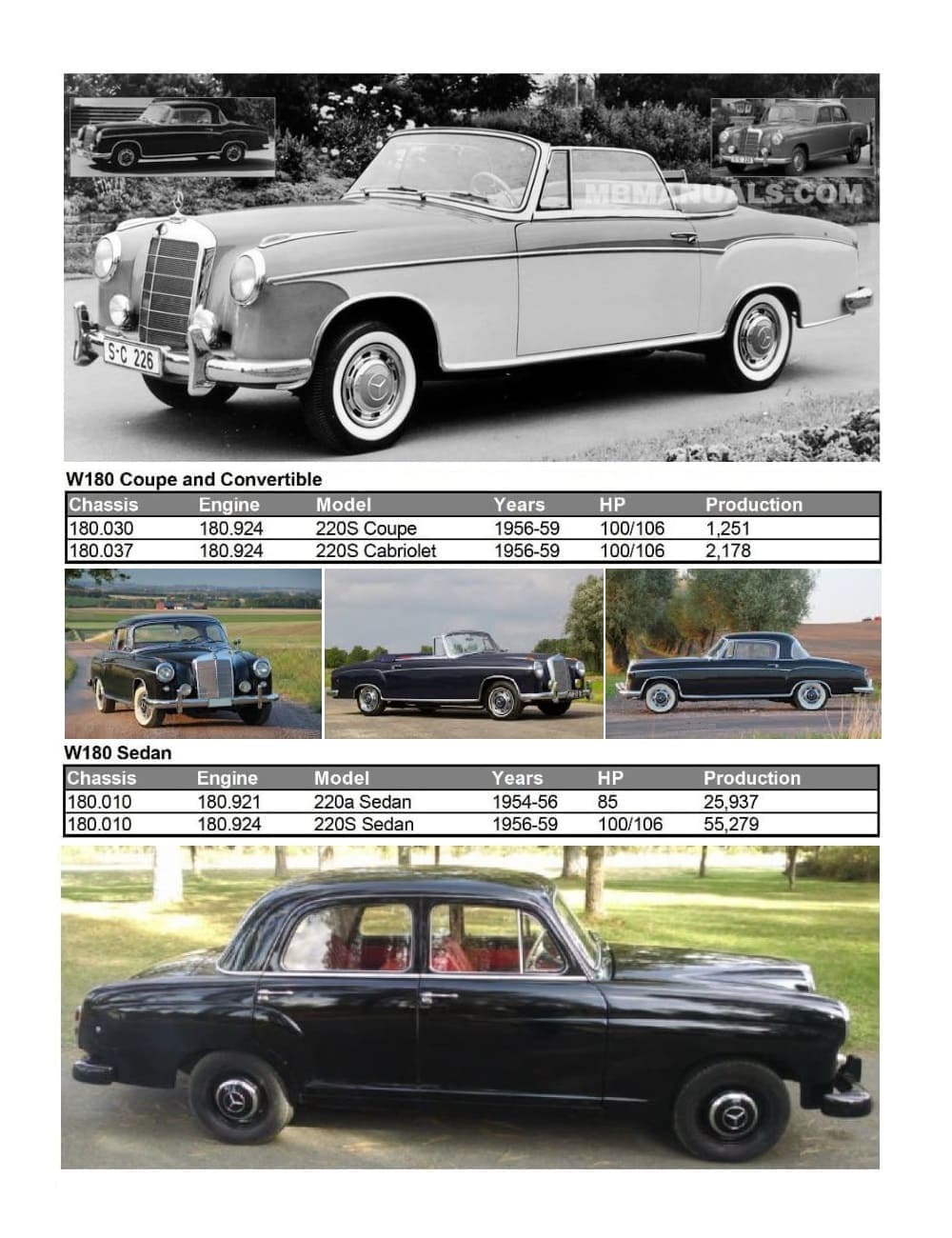 The Mercedes Benz models associated with the W180 chassis were the 220a and 220S.
Manufacturer: Mercedes-Benz
Production: 1954–1959
Body and Chassis Class: Luxury Car
4-door sedan
2-door coupe
2-door convertible
Power-train Engine:
2.2L M180.921 I6 (220a)
2.2L M180.924 I6 (220S)
Mercedes Benz 220a (W180)
Introduced in March 1954, the 220a was a more luxurious and up-scale version of the W120 model 180. Their wheelbase was stretched by 170 mm (6.7 in). 100 mm (3.9 in) of that increase in length was to accommodate the longer straight-6 M180 engine taken from the W187 model 220. In this application it delivered 85 PS (63 kW; 84 hp) fed by a single carburetor. The passenger cabin was also lengthened by 70 mm (2.8 in) to provide an increase in the leg room for rear seat passengers. 220a production ended in April, 1956 with 25,937 units produced.
Mercedes Benz 220S (W180)
The 220a was succeeded in March 1956 by the 220S, which was externally almost identical, but had an upgraded version of the 2.2L inline-six (100 PS (74 kW; 99 hp), later 106 PS (78 kW; 105 hp)), due to the use of twin-carburetors. The 220S also featured a new one piece front bumper, solid chrome strips under the doors, and a chrome strip running along the front fenders and doors of the 220S.
The 220S sedans came with a 4-speed column shift manual transmission, and an optional Hydrak automatic clutch. This made use of small micro-switches on the gear selector that automatically disengaged the clutch when the driver changed gears.
In July 1956 a Cabriolet (two doors, four seat) joined the line-up, and in October 1956 a Coupé version followed suit. Some Cabriolets were finished with folding rear seats to accommodate additional luggage.
Mercedes Benz W180 Workshop Repair Manuals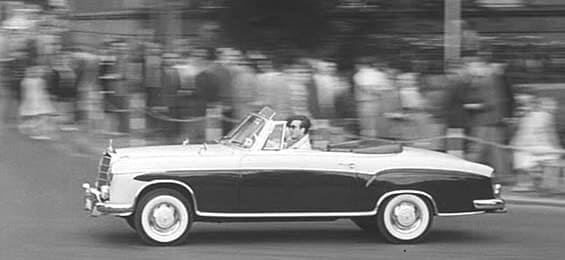 Mercedes W180 Production Statistics
W180 Sedan
Chassis
Years
Model
Engine
# Built
180.010
1954-56
220a
180.921
25,937
180..010
1956-59
220S
180.924
55,279
W180 Coupe
180.030
1956-59
220s
180.924
1,251
W180 Cabriolet
180.037
1956-59
220s
180.924
2,178
Mercedes Benz W180 Service and Repair Manuals
W180 Mercedes Benz vehicles were manufactured in the years
(85 hp – 1954, 1955) (100/106 hp – 1956, 1957, 1958, 1959)
Jump To: Select Your MB W105 Manual > Manual Collection | Owners Manual | Engine | Chassis and Body | Climate Control | Electrical | Maintenance/Service Chart | Transmission | Service Manual | Supplements
CD / DVD & Download Orders Work With Windows and Mac Computers. These Manuals are Compatible with many Browsers Including: Chrome | Explorer | Safari etc.
---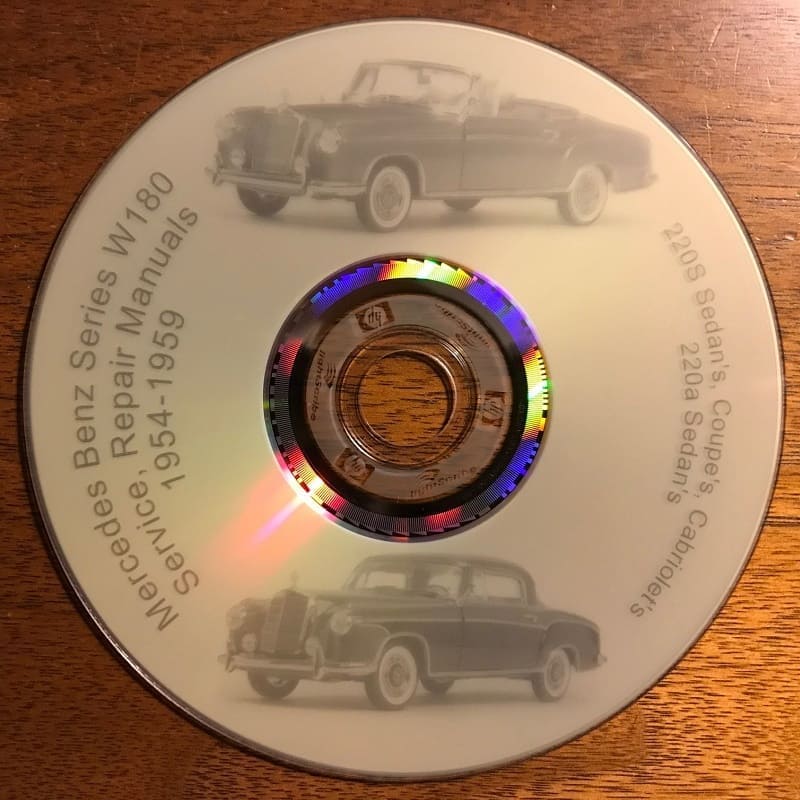 W180 English Language Service Manual Collection
220a 220s Sedan Coupe Cabriolet Manual's on DVD
PayPal $46.95 Sale $34.95 + $3.05 Shipping – International
download option below
---
Below: Order Worldwide Download Orders: U.S. and International
You will receive an email with download link after your purchase is complete
The download files may be large so the faster the connection you have the better!
If any problems arise with your download please Contact Us
---
Download English Language: MB W180 Sedan Manual Collection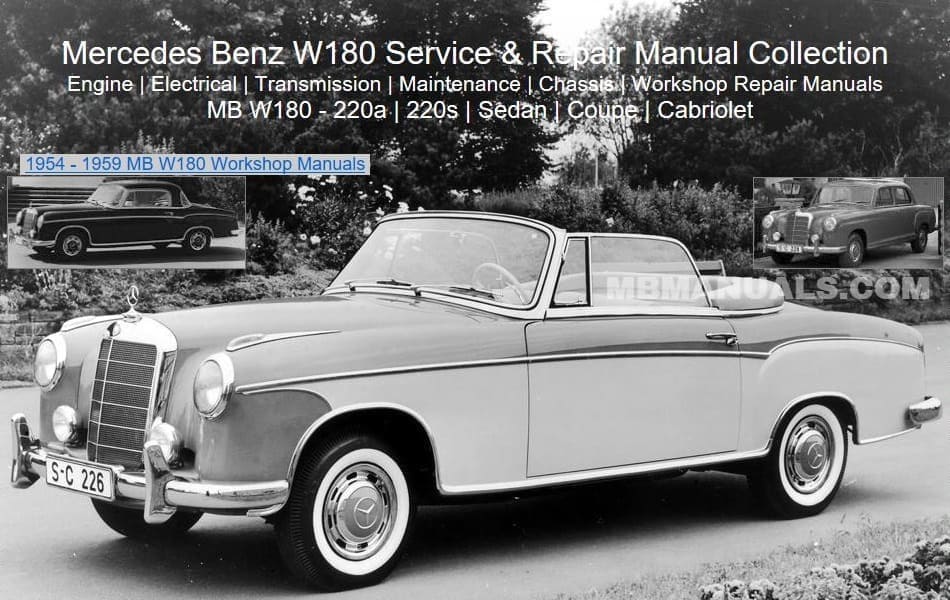 Manual Covers W180 220 1954-1959 Models – 340mb
220a 220s Sedan Coupe Cabriolet
Engine, Transmission, Electrical, Chassis, Heat System
Workshop Service Repair Manuals
Delivery By Download Link: Sent to your PayPal email address: $24.95
---
Download English Language Manuals: M180 Engine Motor Manual
Mercedes M180 Engine Manual 34.1mb, 182 pages
Application W105, W110, W111, W180, W187, Unimog
Delivery By Download Link:
Sent to your PayPal email address: $14.95
---
Download English Manuals: MB W180 220 Owners Manuals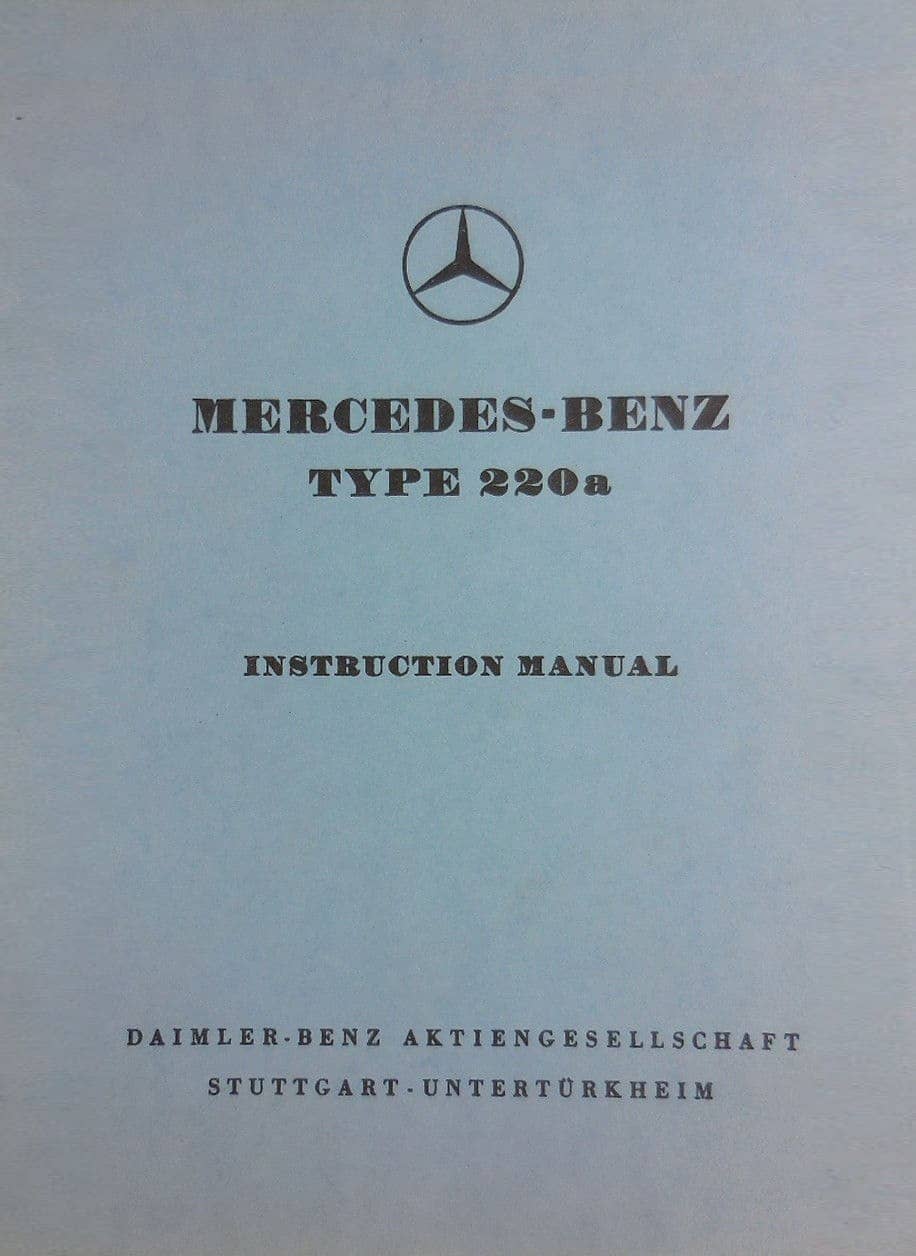 Select Mercedes Benz Model Owners Manual Below
220a Sedan | 220s Sedan, Coupe, Cabriolet
Delivery By Download Link: Sent to your PayPal email address: $9.95
---
Download English Manuals: MB W180 Electrical Diagram & Harness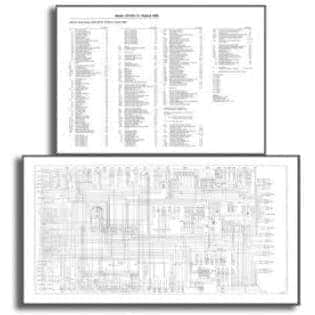 Mercedes Benz W180 220a 220s Electrical Diagrams .pdf
Electrical Wiring Diagram Schematic
Delivery By Download Link: Sent to your PayPal email address: $7.95
---
Download: MB W180 220a 220s Maintenance & Scheduled Service Charts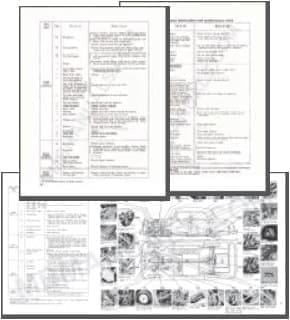 220a Sedan | 220s Sedan, Coupe, Cabriolet
Delivery By Download Link: Sent to your PayPal email address: $4.95
---
Download English Manuals: MB W180 220a 220s Clutch Service Manual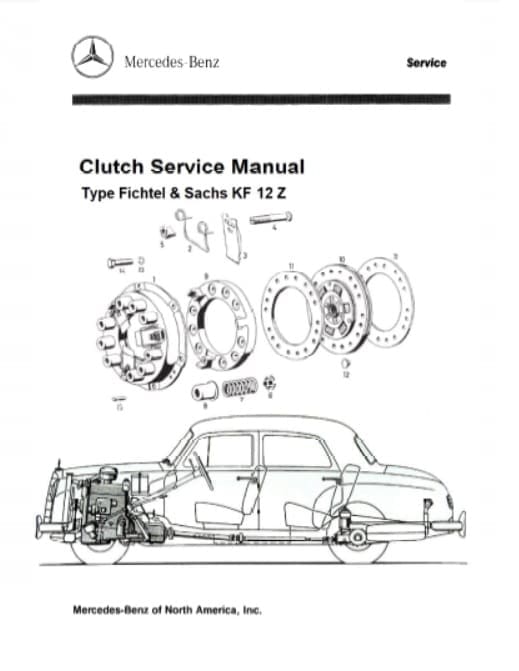 W180 Service Manual 19 pages, 4.44mb .pdf
Mercedes 220a 220s Clutch Service Manual
220 Service Repair Manual
Delivery By Download Link:
Sent to your PayPal email address: $9.95
---
Download: MB W180 220a 220s Transmission Service Manual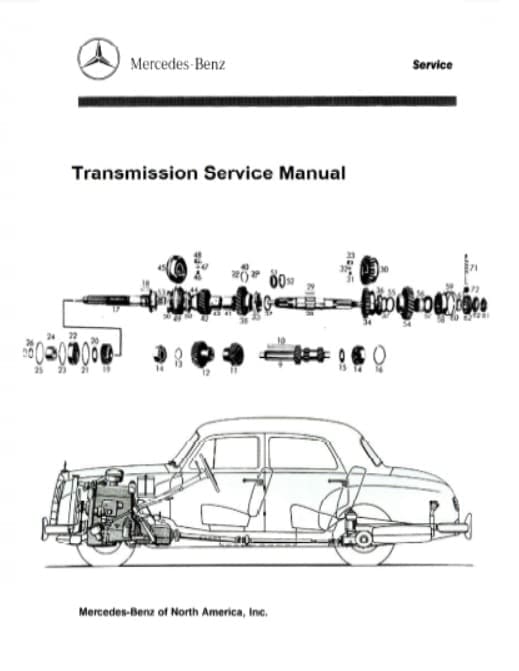 W180 Service Manual 37 pages, 9.9mb .pdf
Mercedes 220a 220sTransmission Service Manual
220 Service Repair Manual
Delivery By Download Link:
Sent to your PayPal email address: $12.95
---
Download English Manuals: MB W180 220a 220s Service Manual
W180 Service Manual 358 pages, 62.5mb .pdf
Mercedes 220a 220s Service Repair Manual
220 Service Repair Manual
Delivery By Download Link:
Sent to your PayPal email address: $19.95
---
Download English Manuals: MB W180 220a 220s Service Manuals
W180 Service Manual 628 pages, 86.1mb .pdf
Mercedes 220a 220s Service Manual
220 Service Repair Manual
Delivery By Download Link:
Sent to your PayPal email address: $14.95
---
FREE – Publications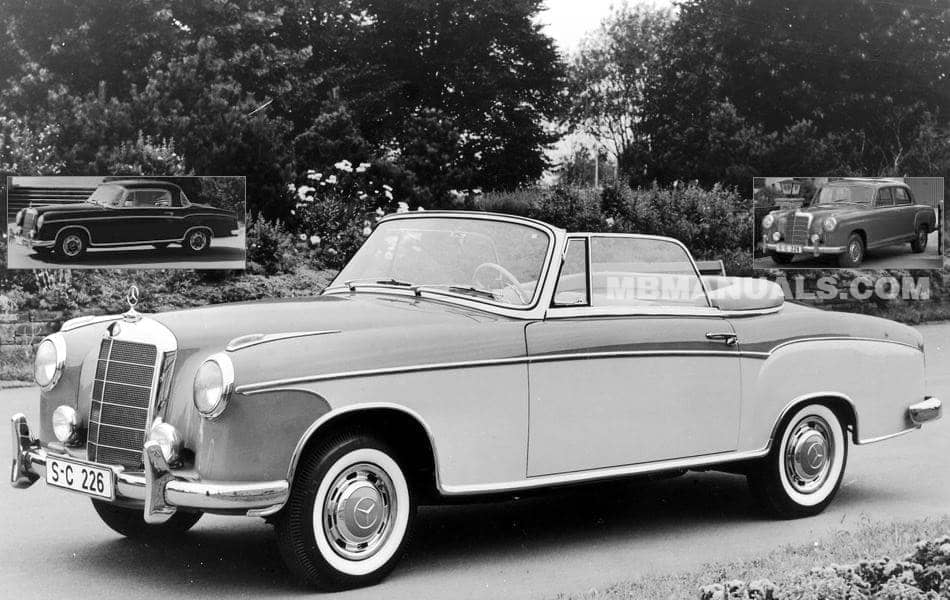 MB 180 190 Ponton Article 405kb, 5 pages, .pdf
MB Ponton Collectors Guide 7.45mb, 35 pages, .pdf