MB 136 - W136 Service Repair Manuals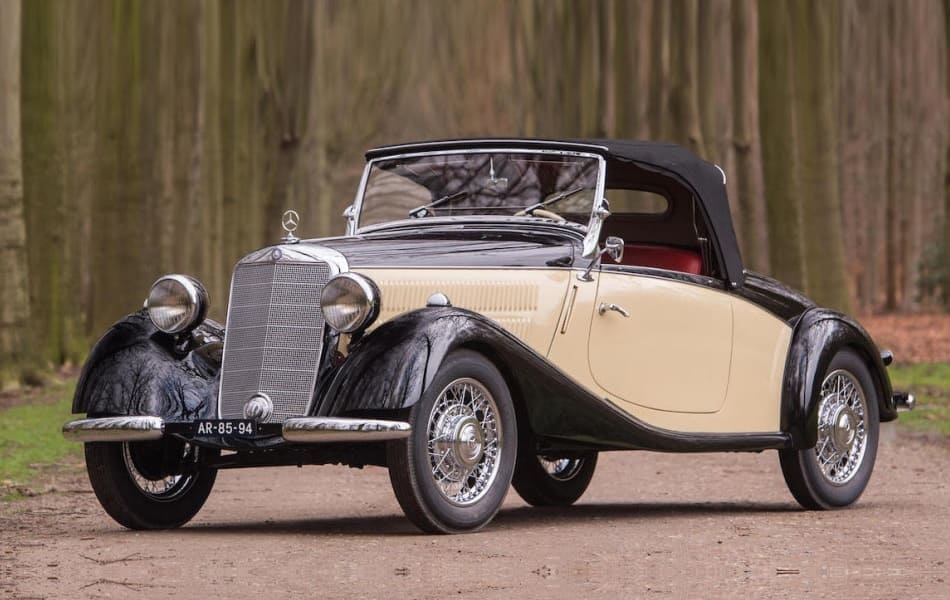 The Mercedes-Benz W136 was Mercedes-Benz's line of inline-four cylinder automobiles from the mid-1930s into the 1950s. The 1.7 liter four cylinder rear wheel-drive Mercedes-Benz 170 V (W136) was introduced in 1936 to replace the 1.7 liter six-cylinder Mercedes-Benz 170 (W15). The model 170 V made its public debut as successor to the W15 Type 170 in February 1936. Between 1936 and 1939 it was Mercedes' top selling model. Jump to Manuals
Between 1936 and 1942 over 75,000 were built making it by far the most popular Mercedes-Benz model up till that point. Enough of the W136's tooling survived Allied bombing during World War II (or could be recreated post-war) for it to serve as the foundation upon which the company could rebuild. By 1947 the model 170 V had resumed its place as Mercedes' top-seller, a position it held until 1953.
The "V" in the 170 V's name was an abbreviation of "Vorn" (front), added to differentiate it from the contemporary rear-engined Mercedes-Benz 170H (W28) ("H" for "Heck", rear) which used the same four cylinder 1697cc engine, but positioned at the back of the car..
The "Mercedes-Benz W136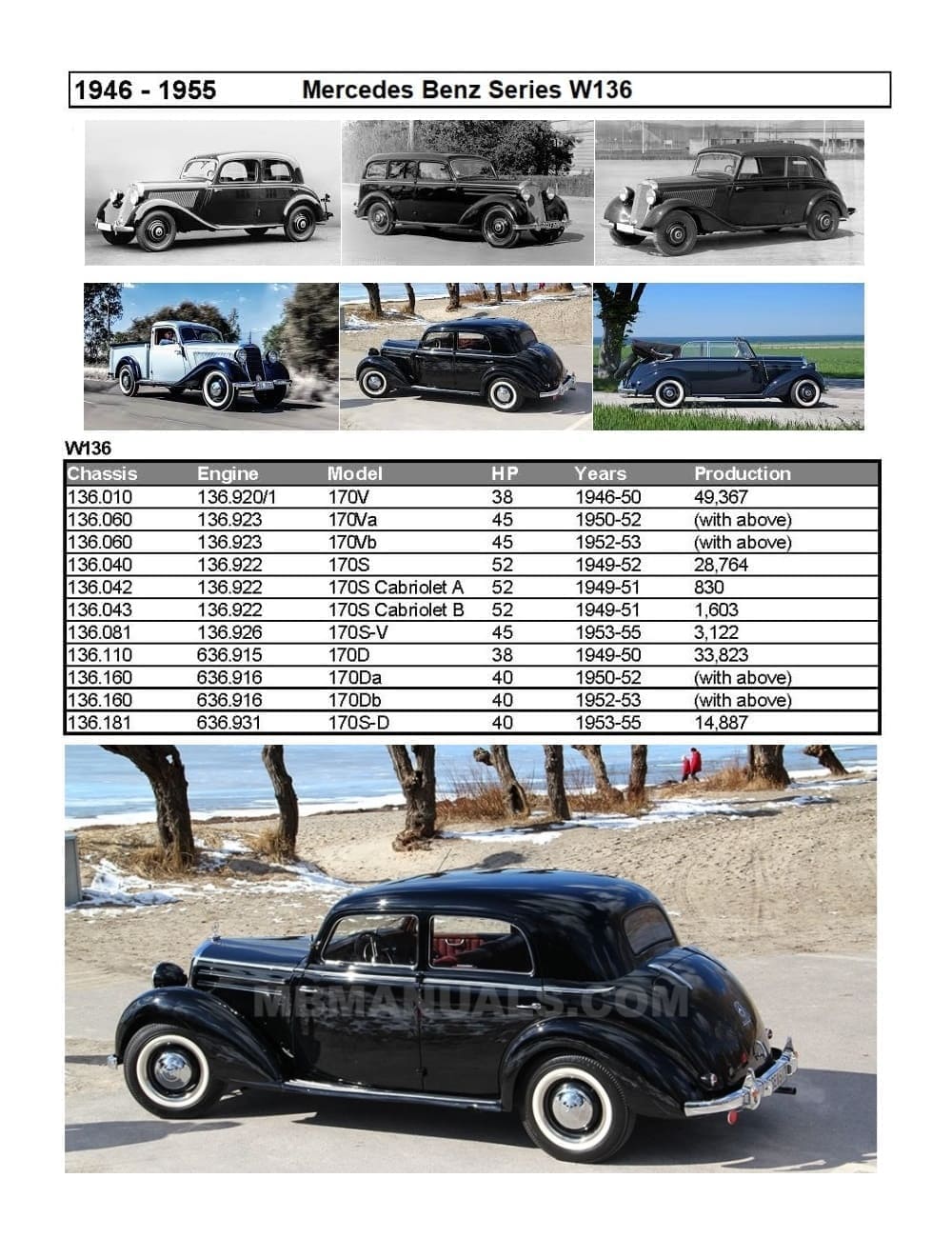 The range of different body types offered in the 1930s for the W136 170 V was unusually broad. A four-door "Cabrio-Limousine" combined the four doors of the four-door "Limousine" with a full length foldaway canvas roof. The four door bodies were quickly adapted for taxi work, with large luggage racks at the back. There was a two-door two-seater "Cabriolet A" and a two-door four-seater "Cabriolet B" both with luggage storage behind the seats and beneath the storage location of the hood when folded (but without any external lid for accessing the luggage from outside the car).
A common feature of the 170 V bodies was external storage of the spare wheel on the car's rear panel. The two-seater roadster featured a large flap behind the two seats with a thinly upholstered rear partition, which could be used either as substantial luggage platform or as an additional - uncomfortable - bench, the mother-in-law seat.
In February 1936, at the International Motor and Motorcycle Show in Berlin, Daimler-Benz presented the 170 V W137, and 170 H W28 Series among other new passenger car models. Development of the 170 V, which had been given the in-house code W 136, had begun as early as 1933. The "V" in the model designation indicated that the engine was at the front, this distinguish the new 1.7‑litre model not only from its predecessor, the 170, but also from its rear-engined counterpart, the 170 H.
Production:
Mercedes Benz 136 - W136 Models
Model
Chassis Code
Engine
Years Produced
# Built
170V Pre-War
136
1936-
170V
136.010
136.920/1
1946-1950

43,367

combined

170Va
136.060
136.923
1950-1952
170Vb
136.060
136.923
1952-1953
170S
136.040
136.922
1949-1952
28,764
170S Cabriolet A
136.042
136.922
1949-1951
830
170S Cabriolet B
136.043
136.922
1949-1951
1,603
170S-V
136.081
136.926
1953-1955
3,122
170D
136.110
636.915
1949-1950

33,823

combined

170Da
136.160
636.916
1950-1952
170Db
136.160
636.916
1952-1953
170DS
136.160
636.916
1952-1953
170S-D
136.181
636.931
1953-1955
14,887
In addition to the wide range of passenger bodied 170 V's, a small commercial variant was offered, either as a flatbed truck or with a box-body on the back. Special versions of the 170 V were adapted for use as ambulances or by the police, mountain rescue services, and military.
Mercedes Benz W136 Series Workshop Manuals

In 1936, in parallel to the classic front-engine Mercedes-Benz 170 V, Daimler-Benz AG introduced the Mercedes-Benz 170 H which had the same engine as the 170 V, however with the rear engined architecture derived from the 130, its predecessor. The "H" stood for "Heckmotor", or rear engine. It stood in direct competition to the VW Beetle standard.
W136 Mercedes Benz vehicles were manufactured in the years 1935, 1936, 1937, 1938, 1939, 1940, 1941, 1942, 1943, 1944, 1945, 1946, 1947, 1948, 1949, 1950, 1951, 1952, 1953, 1954, 1955, and included models 170V, 170H, 170Va, 170Vb, 170S, 170S Cabriolet A, 170S Cabriolet B, 170S-V, 170D, 170Da, 170Db, 170S-D among additional earlier models.
Jump To: Select Your MB W136 Manual > Manual Collection | Owners Manual | Engine | Chassis and Body | Climate Control | Electrical | Maintenance | Transmission | Air Suspension
CD / DVD & Download Orders Work With Windows and Mac Computers. These Manuals are Compatible with many Browsers Including: Chrome | Explorer | Safari etc.
---
W136 English Language Service Manual Collection
Service and Repair Manual's on DVD
PayPal $46.95 + $3.05 Shipping – International

coming soon
see download option below
---
Below: Order Worldwide Download Orders: U.S. and International
You will receive an email with download link after your purchase is complete
The download files may be large so the faster the connection you have the better!
If any problems arise with your download please Contact Us
---
Download: Mercedes Benz W136 Manual Collection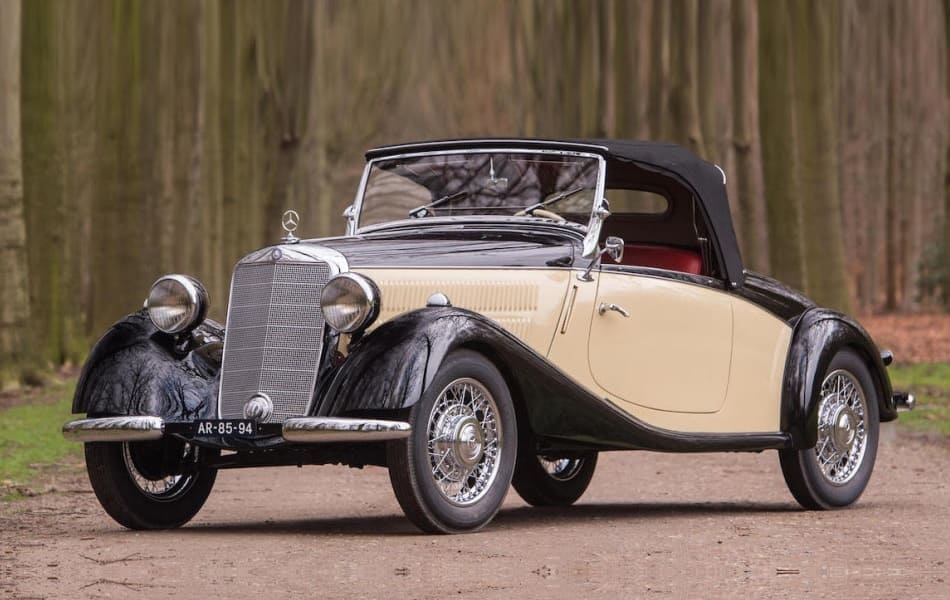 Download Desktop PC Installation Version 345mb
Service, Repair, Maintenance, Chassis, Body, Engine, Electrical, Heat/AC, delivered by Download Link

Delivery By Download Link: Sent to your PayPal email address: $coming soon
---
Download: Mercedes Benz W136 Owners Manuals
Delivery By Download Link: Sent to your PayPal email address
---
Download: Mercedes Benz M136 Engine Service Repair Manual
---
Download English: OM621 OM636 Engine Service Repair Manual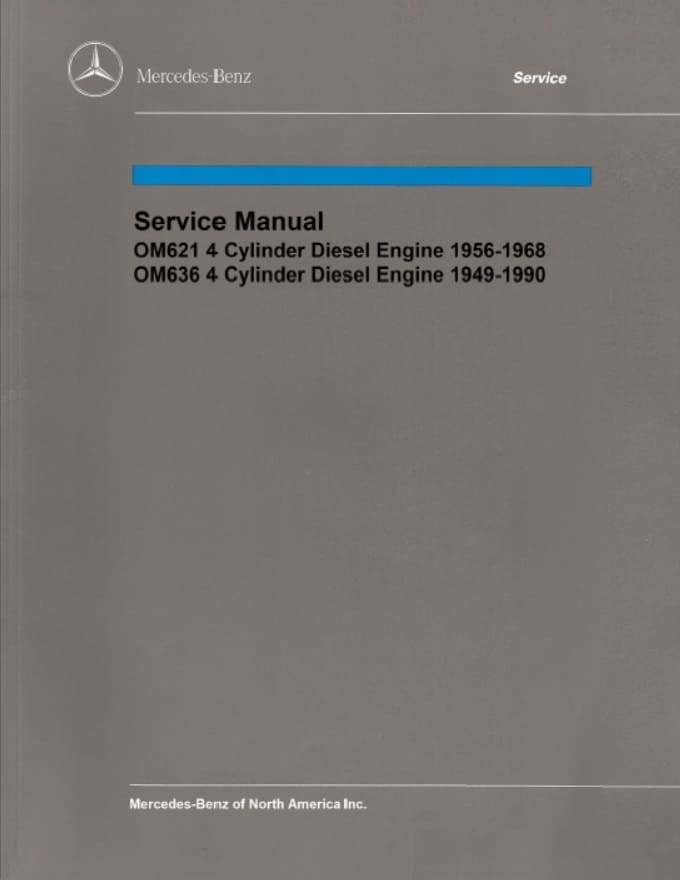 Diesel OM621 OM636 Engine Manual
Download: 110.5mb, 723 pages, .pdf
OM621 Application: W120, W121, W110
OM636 Application: W120, W136, W191

Delivery By Download Link:
Sent to your PayPal email address: $19.95
---
see all automatic & standard transmission manual listings
Download: Automatic & Standard Transmission Manuals
---
Download: Mercedes Benz W136 Chassis Body Manuals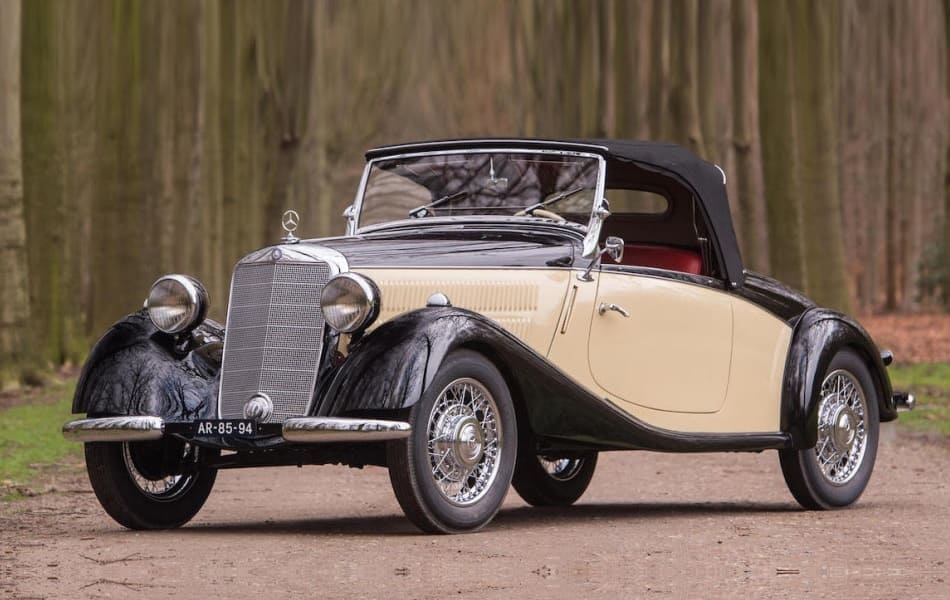 Download Desktop PC Installation Version 76.1mb
Includes: Chassis, Body, and Climate Control

Delivery By Download Link: Sent to your PayPal email address: $coming soon
---
Download: Mercedes Benz W136 Electrical Manuals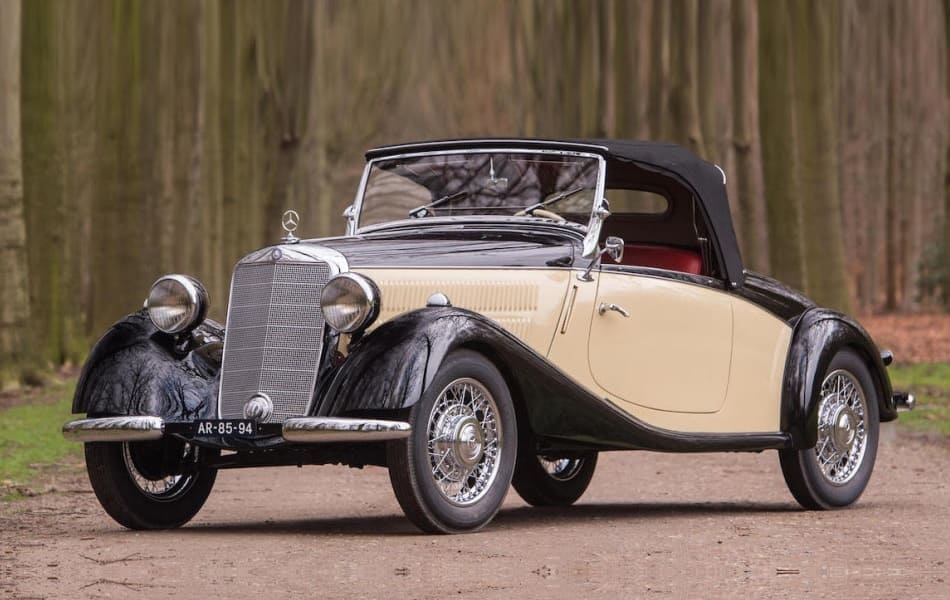 Download Desktop PC Installation Version 28.9mb

Delivery By Download Link: Sent to your PayPal email address: $coming soon
---
Download: Mercedes Benz W136 Electrical Diagram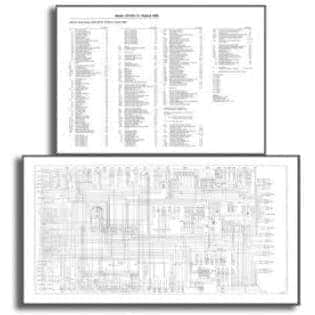 Mercedes Benz W136 Electrical Diagrams .pdf
Electrical Diagram Schematic + Wiring Harness Loom

Delivery By Download Link: Sent to your PayPal email address: $9.95
---
Download: Mercedes Benz W136 Maintenance Manuals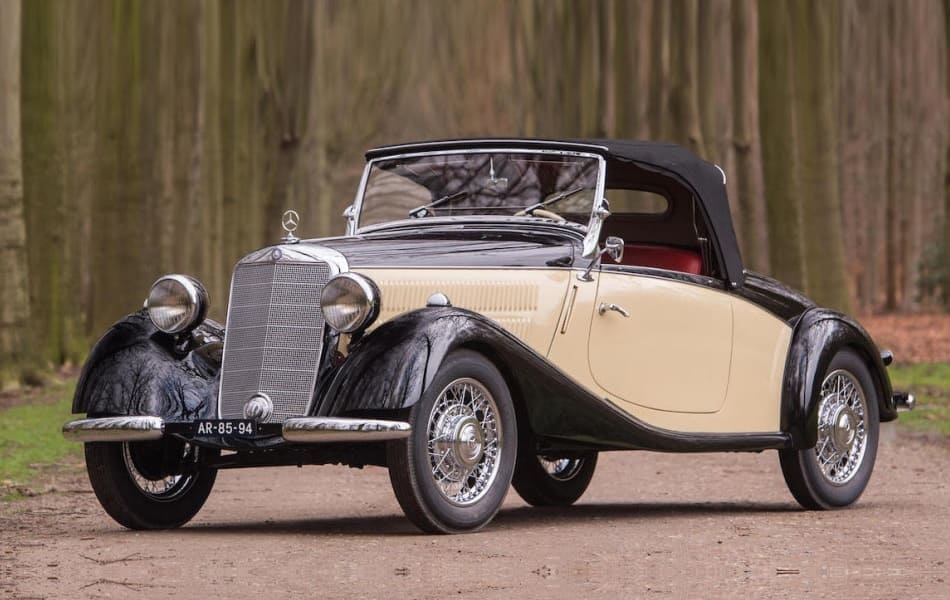 Download Desktop PC Installation Version 46.3mb

Delivery By Download Link: Sent to your PayPal email address: $coming soon
---
Download: Mercedes W136 Maintenance & Scheduled Service Charts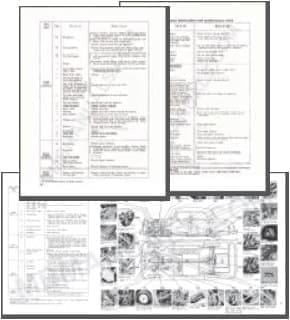 MB W136 170 Scheduled Service Charts

Delivery By Download Link:
Sent to your PayPal email address: $4.95
---
Download: W136 Parts Catalog
Delivery By Download Link: Sent to your PayPal email address: $ coming soon
---
Mercedes Benz W136 Supplements