MB 109 - W109 Service Repair Manuals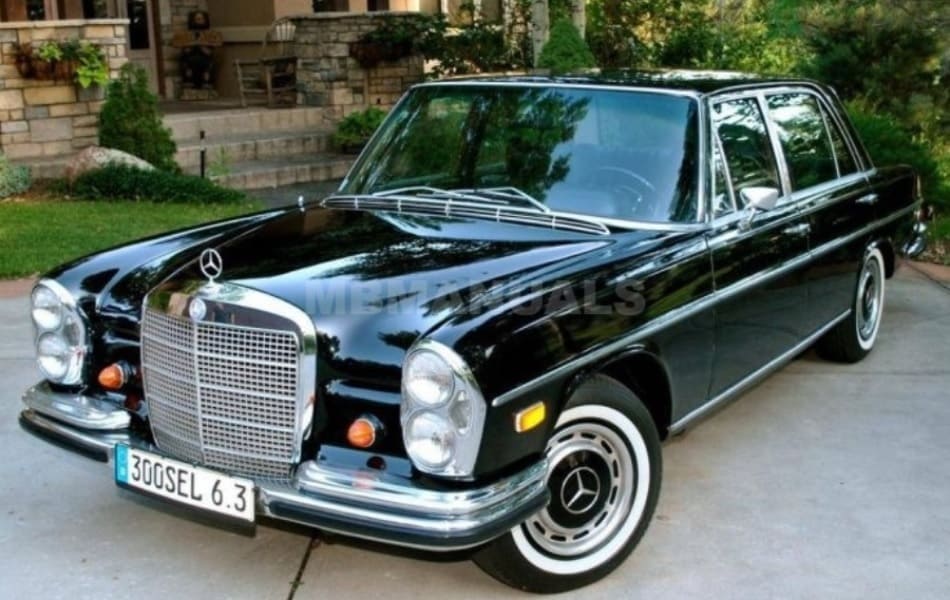 The Mercedes-Benz W108 and W109 are luxury cars that were produced by Mercedes-Benz from 1965 through to 1972 - and 1973 in North America only. The line was an update of the predecessors W111 and W112 fintail sedans.
These cars were a successful venture for Mercedes with good sales in West Germany, and in export markets including North America and Southeast Asia. During the seven-year run, a total of 383,361 units were manufactured. Jump to Manuals
The first W109, the 300SEL was premièred at the Frankfurt Auto Show in 1965. Its suspension system featured a reinforced rear axle with hydropneumatic compensating spring. The car sat on larger wheels (14") and had disc brakes on front and rear. The W109 was identical to the W108, but featured an extended wheelbase of 115 mm (4.5 in) and self-levelling air suspension. By 1967 the fuel consumption of the 3 litre unit in this application was becoming increasingly uncompetitive. For the W109, the 300SEL finally retired the M189 engine, and received the 280Se's 2.8 M130.
In 1966 company engineer Erich Waxenberger transplanted a massive 6.3 L Mercends-Benz M100 V8 from the company's flagship 600 (W100) into a standard W109, creating the first Mercedes-Benz Q-car. Full-scale production of what evolved into the high-end Mercedes-Benz 300SEL 6.3 began in December 1967. Despite its large size, the automaker claimed a 6.3 0-62 mph (0–100 km/h) acceleration time of 6.6 seconds, and top speed of 220 km/h, making it the fastest production sedan, a title it held for many years.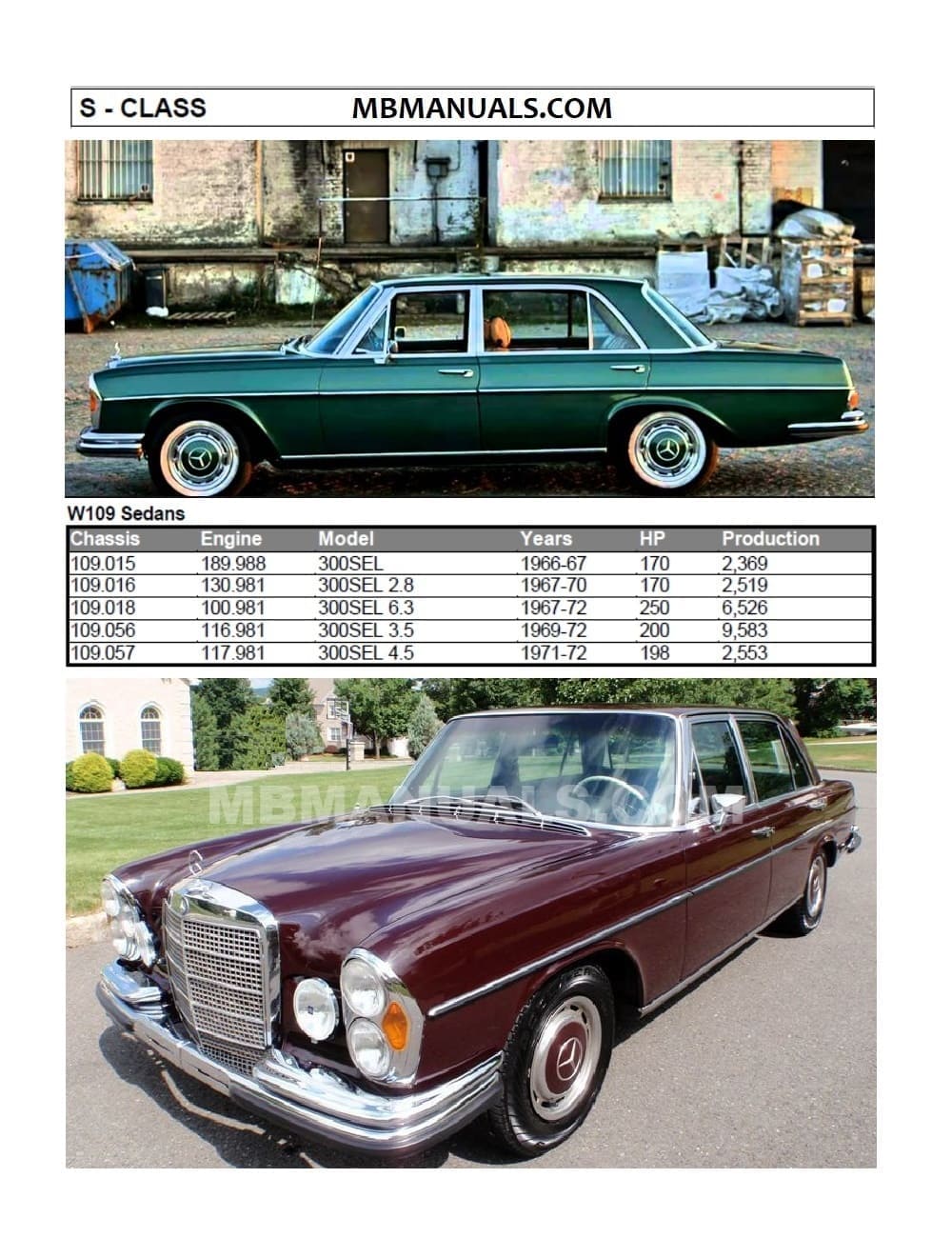 New engines arrived again in late 1969. The first was the 200 hp (149 kW) M116 3499 cc V8 with Bosch D-Jetronic electronic fuel injection. It was shown fitted to the W109 in the Frankfurt Auto Show where the car was christened the 300SEL 3.5. Its performance included a top speed of 200 km/h (124 mph) and 0–100 km/h in 10 seconds.
Within the next few years, the W111 and W113 were phased out and the W108 and W109 were left as the sole survivors of the ageing 1960's family. However, the arrival of the big-block 4520 cc 225 hp (168 kW) M117 engine allowed for a final set of vehicles to be launched in the spring of 1971, and at this time the W109 300SEL 4.5 was destined solely for the US market.
By now the mainstream V8 models were being introduced, and for the W108 and W109, production was already drawing to a close. In September 1972 the last 300SEL 3.5 and 6.3 models rolled off the conveyors. A month later, the final 300SEL 4.5 ended the W109's production.
Mercedes Benz 109 - W109 Models
Production – Index of Series W109 Mercedes Benz Vehicles
Model
Years Built
Chassis
Engine
Produced
300SEL
1966-67
109.015
189.988 3.0L I6
2,369
300SEL 2.8
1967-70
109.016
130.981 2.8L I6
2,519
300SEL 6.3
1967-72
109.018
100.981 6.3L V8
6,526
300SEL 3.5
1969-72
109.056
116.981 3.5L V8
9,583
300SEL 4.5
1971-72
109.057
117.981 4.5L V8
2,553
Mercedes Benz W109 Series Workshop Manuals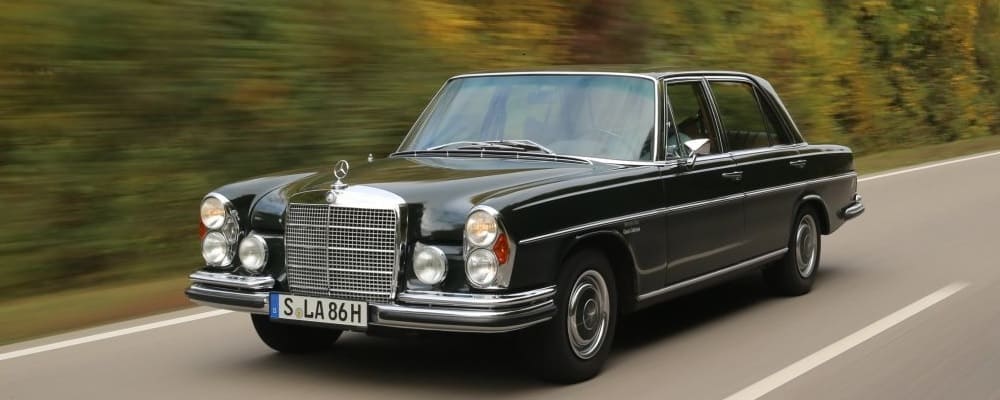 W109 Mercedes Benz vehicles were manufactured in the years 1966, 1967, 1968, 1969, 1970, 1971, 1972, and included models 300SEL, 300SEL 2.8, 300SEL 6.3, 300SEL 3.5, 300SEL 4.5.
Jump To: Select Your MB W109 Manual > Manual Collection | Owners Manual | Engine | Chassis and Body | Climate Control | Electrical | Maintenance | Transmission | Air Suspension
CD / DVD & Download Orders Work With Windows and Mac Computers. These Manuals are Compatible with many Browsers Including: Chrome | Explorer | Safari etc.
---
CD DVD Orders: Mercedes Benz W109 Service Manual

Service, Maintenance, Chassis, Body, Engine, Electrical, Heat/AC
Multi Unit Manual: W108 W109 W111 W113
Series W109: 300SEL /8 /9 3.5 4.5 6.3
PayPal $46.95 + $3.05 Shipping – International

see download option below
---
Below: Order Worldwide Download Orders: U.S. and International
You will receive an email with download link after your purchase is complete
The download files may be large so the faster the connection you have the better!
If any problems arise with your download please Contact Us
---
Download: Mercedes Benz W109 Manual Collection

Service, Maintenance, Chassis, Body, Engine, Electrical, Heat/AC
Multi Unit Manual: W108 W109 W111 W113
Series W109: 300SEL /8 /9 3.5 4.5 6.3
Download: 175mb, 1062 pages, .pdf

Delivery By Download Link:
Sent to your PayPal email address: $34.95
---
Download: Mercedes Benz W109
Betriebsanleitung

Owners Manual

Delivery By Download Link: Sent to your PayPal email address
*=missing multi language index pages, submit these pages for credit: contact us
---
see all petrol gasoline & diesel engine manuals
Download: Mercedes Benz M100 Engine Motor Manual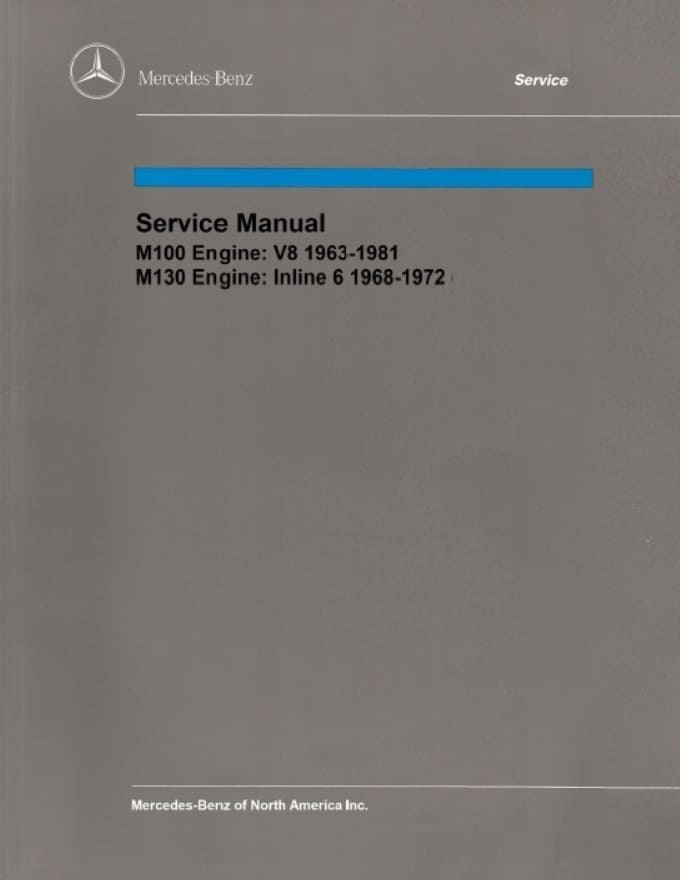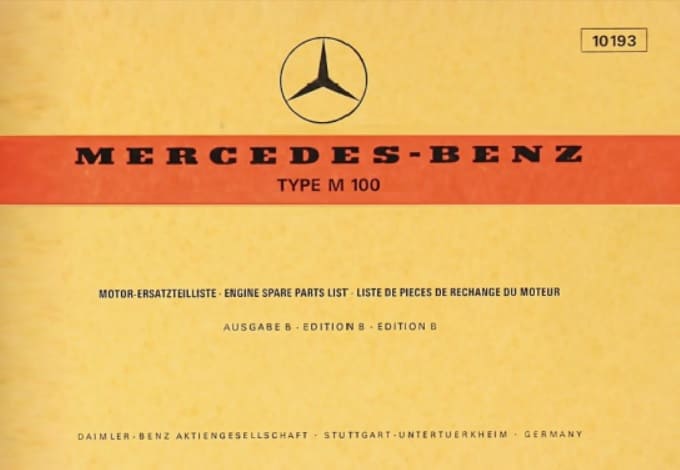 Mercedes M100 Engine Manual
Download: 82.2mb, 454 pages, .pdf
Applications: W100 W109, W116
Includes: M100 Engine Parts Picture Catalog

Delivery By Download Link:
Sent to your PayPal email address: $19.95
---
Download: Mercedes Benz M100 Engine Parts Catalog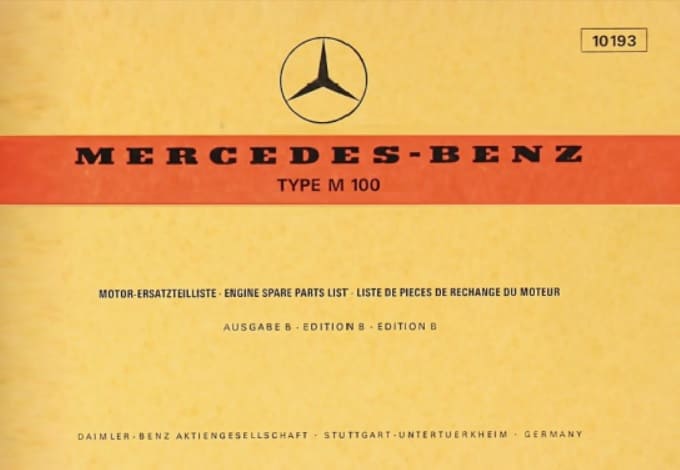 Mercedes M100 Engine Parts Picture Catalog
Download: 3.39mb, 17 pages, .pdf
Applications: W100 W109, W116
Contents: M100 Exploded Parts Diagrams

Delivery By Download Link:
Sent to your PayPal email address: $9.95
---
Download: Mercedes M100 M130 Engine Technical Manual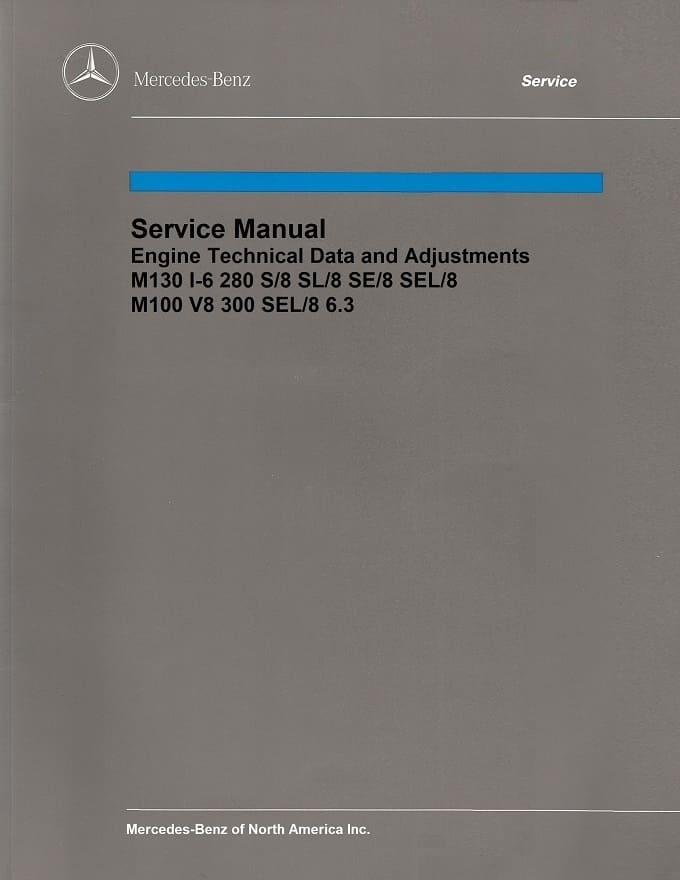 M100 M130 Engine Technical Data & Adjustments
Download: 4.21mb, 44 pages, .pdf
Applications: W108 280 S/8 SE/8 SEL/8
W109 300 SEL/8 6.3 | W113 280 SL/8

Delivery By Download Link:
Sent to your PayPal email address: $14.95
---
Download: Mercedes Benz M130 Engine Motor Manual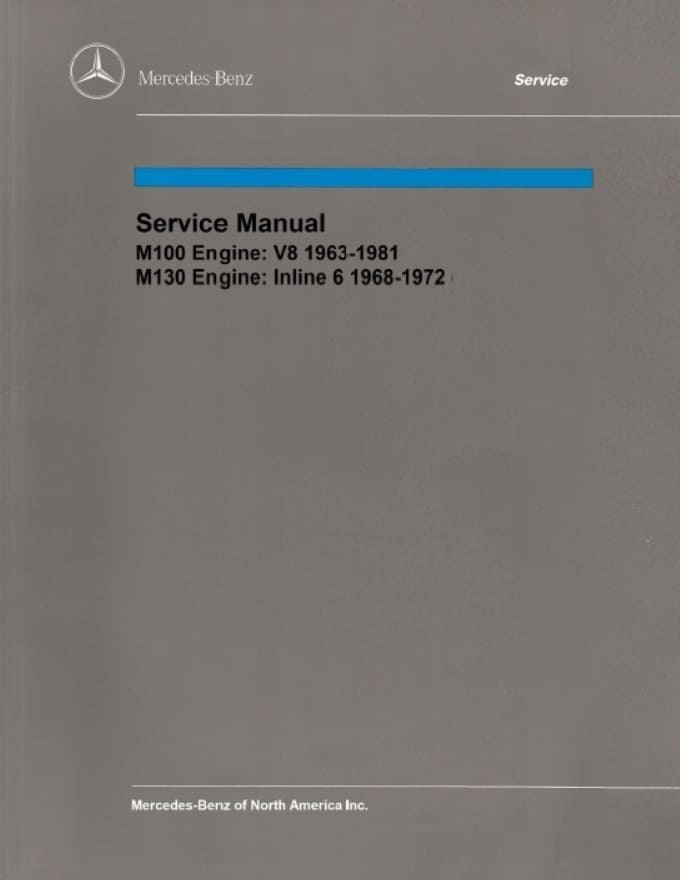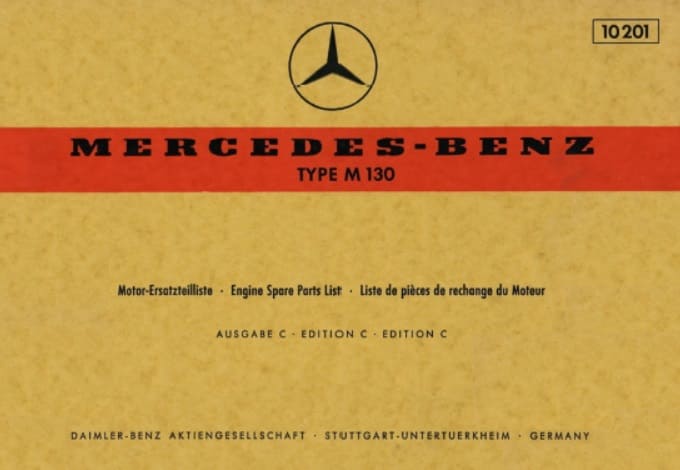 Mercedes M130 Engine Manual
Download: 82.2mb, 454 pages, .pdf
Applications: W108, W109, W111, W113, W114
Includes: M130 Engine Parts Picture Catalog

Delivery By Download Link:
Sent to your PayPal email address: $19.95
---
Download: Mercedes Benz M130 Engine Parts Catalog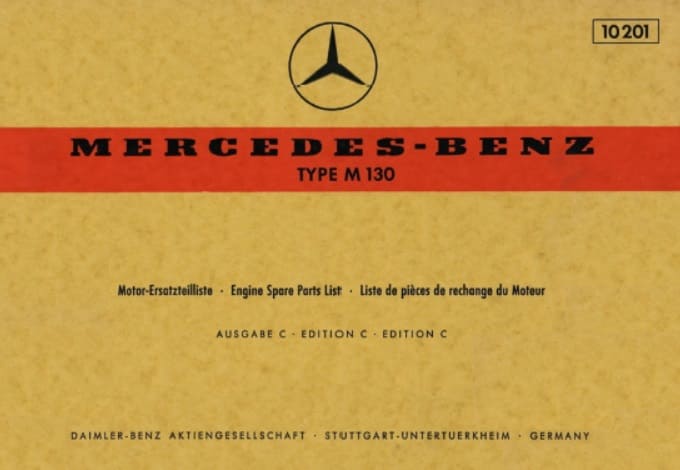 M130 Engine Exploded Parts Picture Catalog
Download: 2.91mb, 28 pages, .pdf

Delivery By Download Link:
Sent to your PayPal email address: $9.95
---
Download: Mercedes Benz M116 3.5L M117 4.5L Engine Repair Manual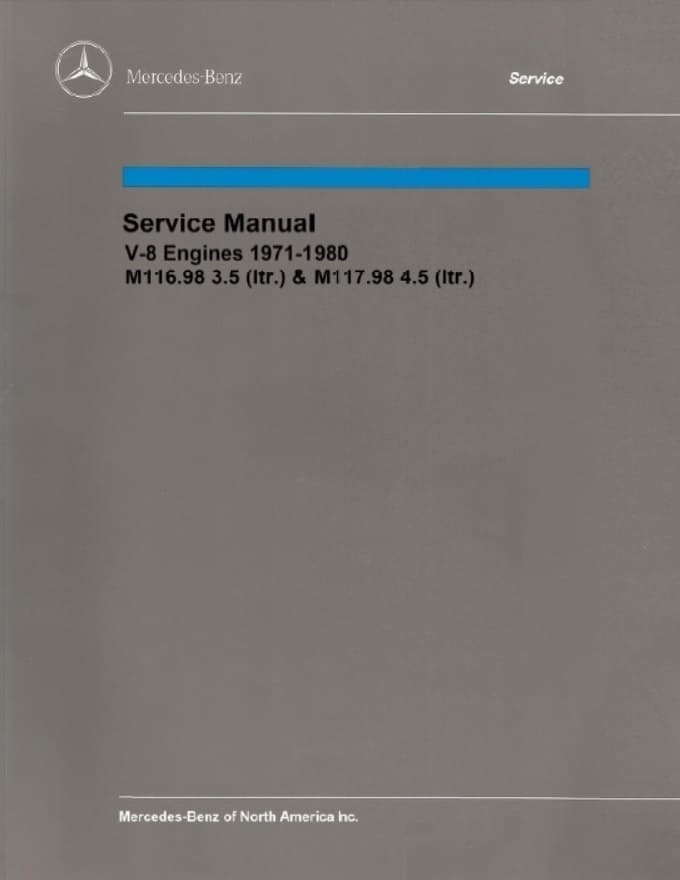 1971-1980 Motor Service Repair Manual For:

Delivery By Download Link:
Sent to your PayPal email address: $19.95
---
Download: Mercedes Benz M116 3.5L Engine Parts Catalog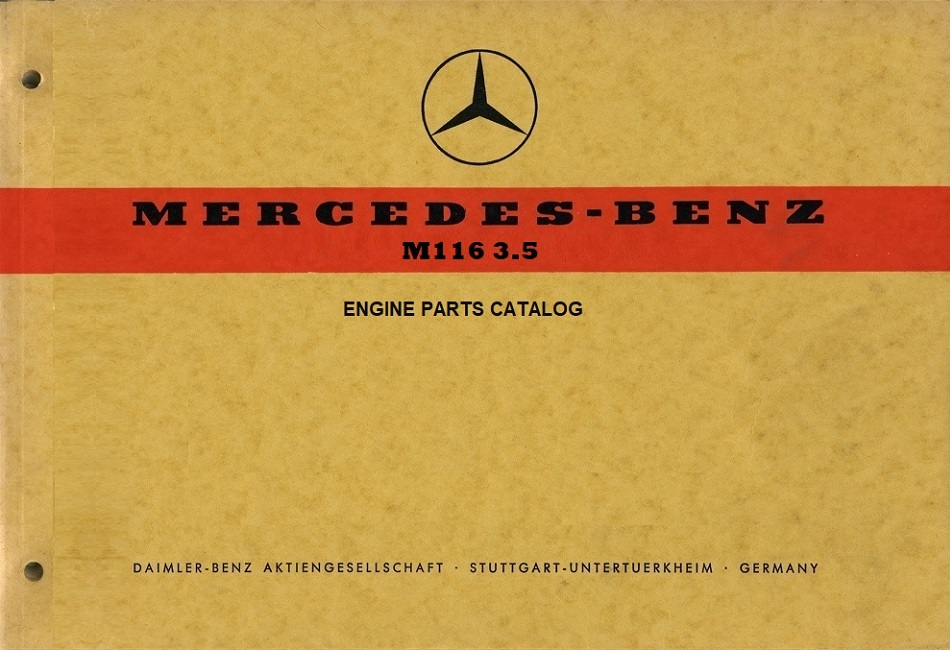 Mercedes M116 Exploded Parts Pictures Manual
Download: 9.16mb, 21 pages, .pdf

Delivery By Download Link:
Sent to your PayPal email address: $4.95
---
Download: Mercedes Benz M189 Engine Service Manual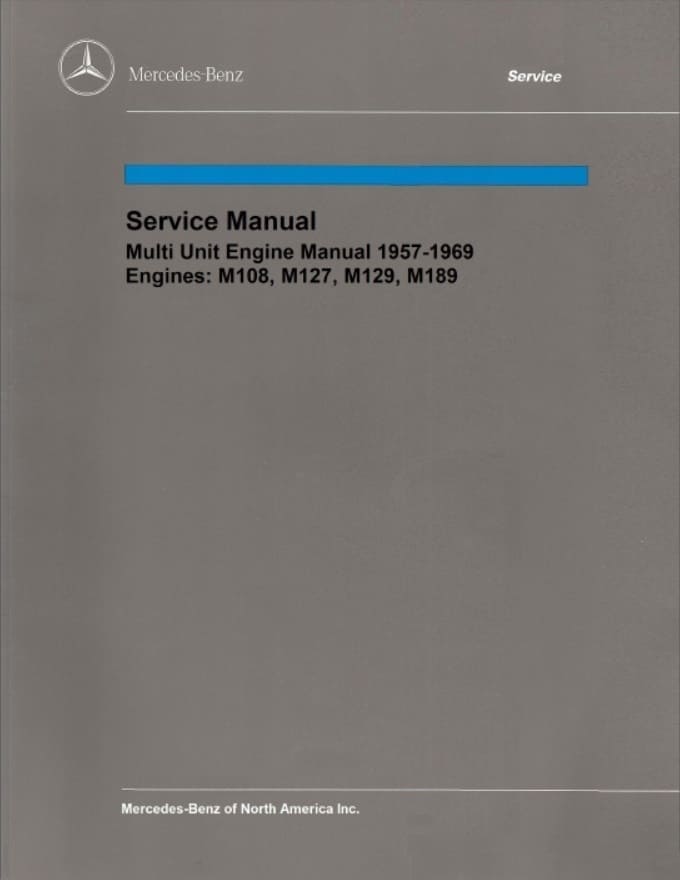 Mercedes M189 Engine Repair Manual
Download: 86.9mb, 911 pages, .pdf
Application: W108, W109, W112, W189

Delivery By Download Link:
Sent to your PayPal email address: $19.95
---
Download: Mercedes Benz M189 Engine Parts Catalog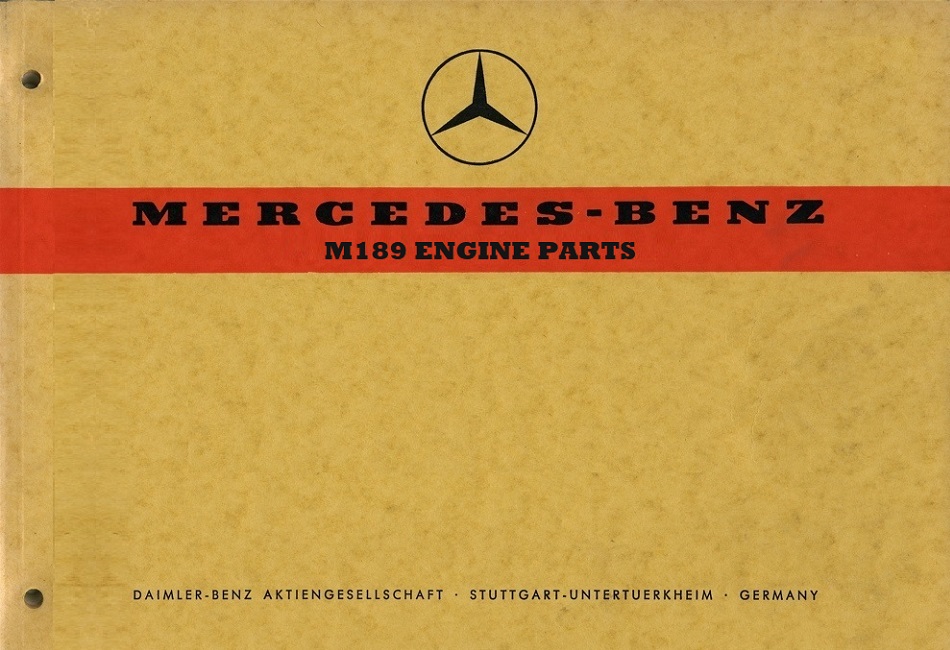 Mercedes M189 Exploded Parts Pictures Manual
Download: 6.01mb, 18 pages, .pdf

Delivery By Download Link:
Sent to your PayPal email address: $4.95
---
see all automatic & standard transmission manuals
Download: W109 Automatic Transmission Manuals Collection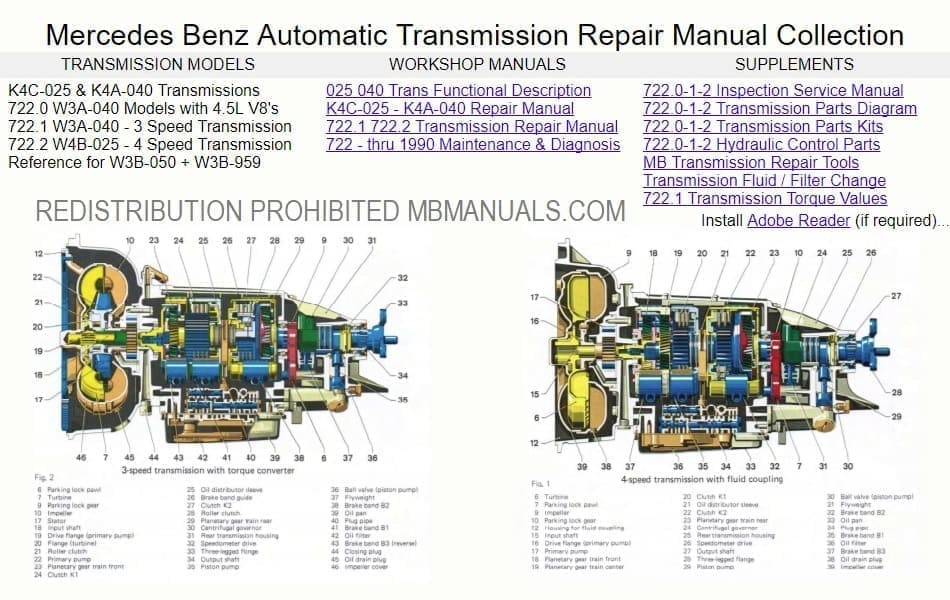 Automatic 722.1 and 722.2 Model Transmissions
3 & 4 Speed Automatic Transmission Manuals 46.2mb
K 4 C 025 / K 4 A 040 / W 4 B 025 / W 3 A 040 /
Plus: Reference for W 3 B 050 / W 3 B 959

Delivery By Download Link: Sent to your PayPal email address: $19.95
Also see: W108 standard transmission manual shift 717.xxx gearbox
---
Download: K4A025 K4B050 Auto DB Transmission Manual Collection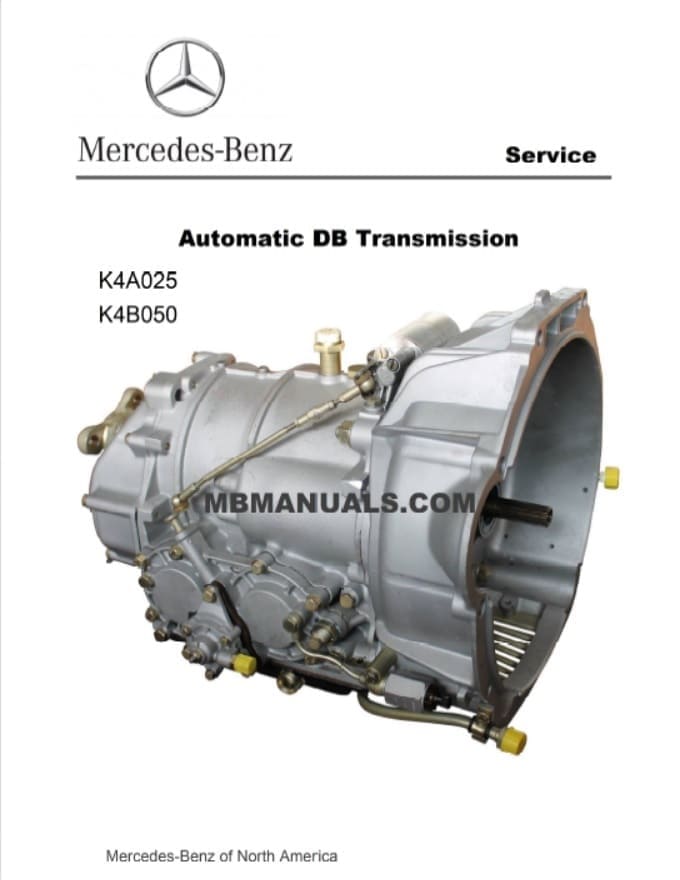 K4A-025 Applications: W108, W109, W111, W112, W113

Version 1 GA 230 SL-E, Version 2 GA 280 SE

K4B-050 Applications: W100, W109 6.3 V8
4 Speed Automatic Transmission Manuals
Download Collection: 31.1mb, .pdf more info
Service Manual, Maintenance Diagnosis Manual, Specs Guide, Tools

Delivered by Download Link
Emailed To Your Paypal Email Address: $24.95
---
Download: 722.0xx W3A040 W3B050 Auto Transmission Manual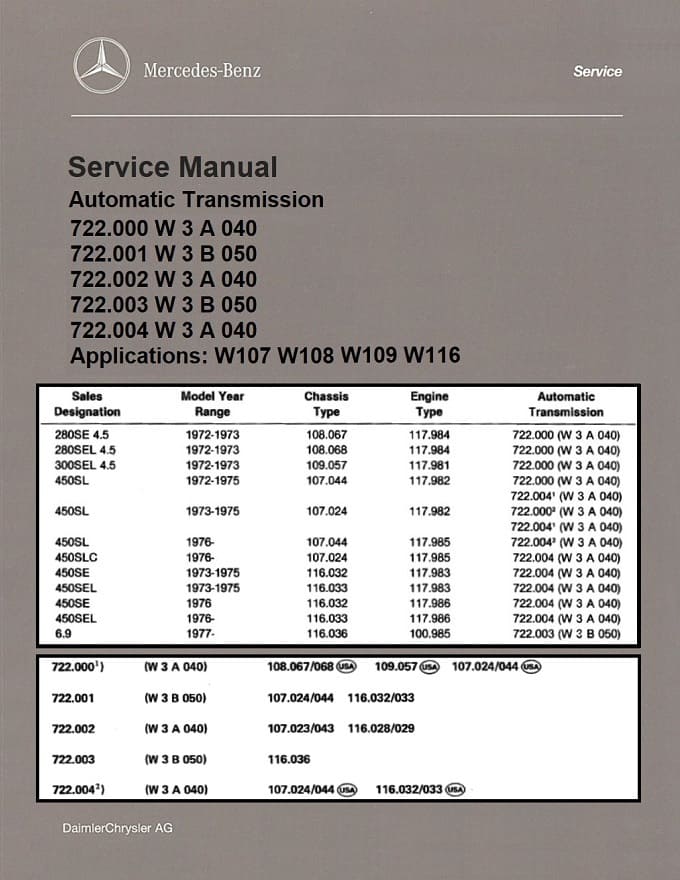 722.000 722.002 722.004 W3A040

Applications: W107 W108, W109, W116

722.001 722.003 W3B050

Applications: W107 W108, W109, W116

3 Speed Automatic Transmission Manuals
Download: 28.2mb, 182 pages, .pdf

Delivered by Download Link
Emailed To Your Paypal Email Address: $24.95
---
Download: Mercedes Benz W109 Chassis Body Manuals
General Technical Chassis and Body Service
Multi Unit Manual: W108 W109 W111 W113
Series W109: 300SEL /8 /9 3.5 4.5 6.3
Download: 80.2mb, 480 pages, .pdf

Delivery By Download Link:
Sent to your PayPal email address: $14.95
---
Download: Mercedes Benz W109 Chassis Body Parts Catalog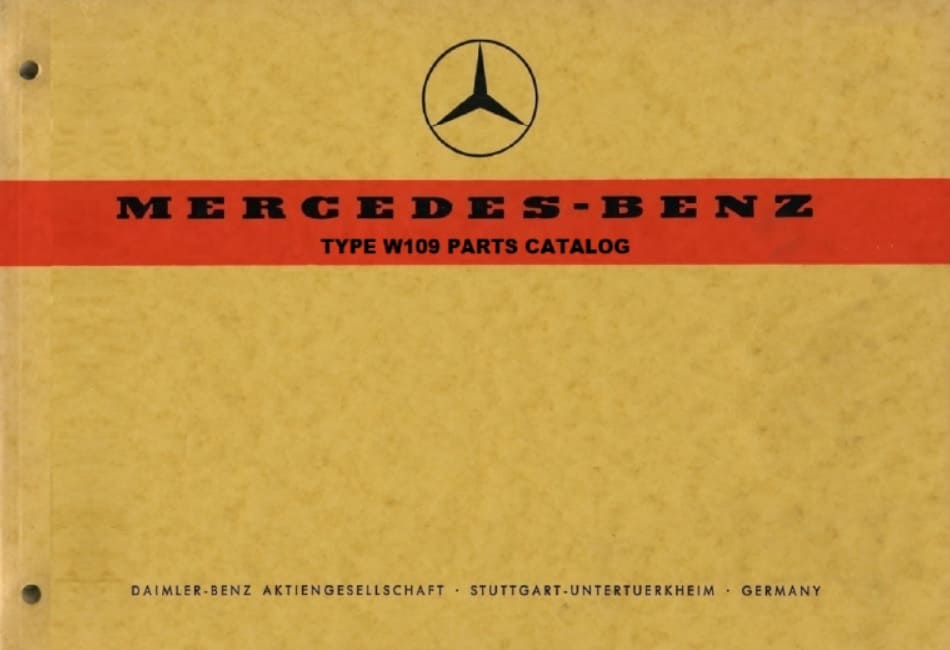 Series W109 Exploded Parts Picture Catalog
Chassis, Body, Transmission, Axels, Suspension etc.
Download 24.2mb, 107 pages, .pdf

Delivery By Download Link: Sent to your PayPal email address: $9.95
---
Download: Mercedes Classic, Air Conditioning System Manual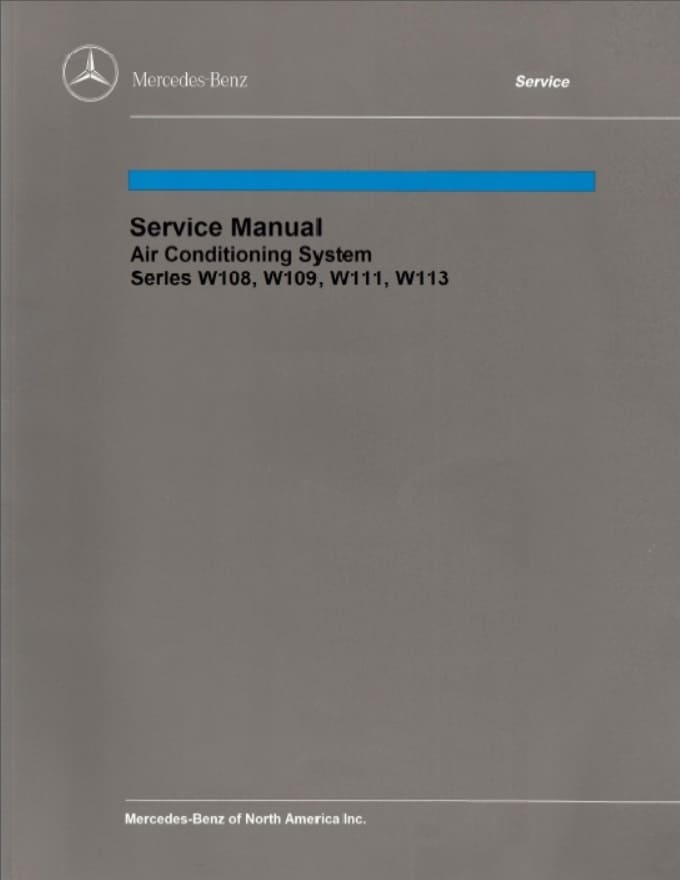 Classic Mercedes Benz Air Conditioning System
Download: 19.1mb, 68 pages, .pdf
Applications: W108, W109, W111, W113

Delivery By Download Link:
Sent to your PayPal email address: $12.95
---
Download: Mercedes W109 300SEL Frigidaire AC Manual
Mercedes AC System W108 - 280SE SEL, W109 300SEL
Multi Language: German, English, French, Spanish
Download: 12.2mb, 52 pages, .pdf

Delivery By Download Link: Sent to your PayPal email address: $12.95
---
Download: Mercedes W109 Electrical Troubleshooting Manual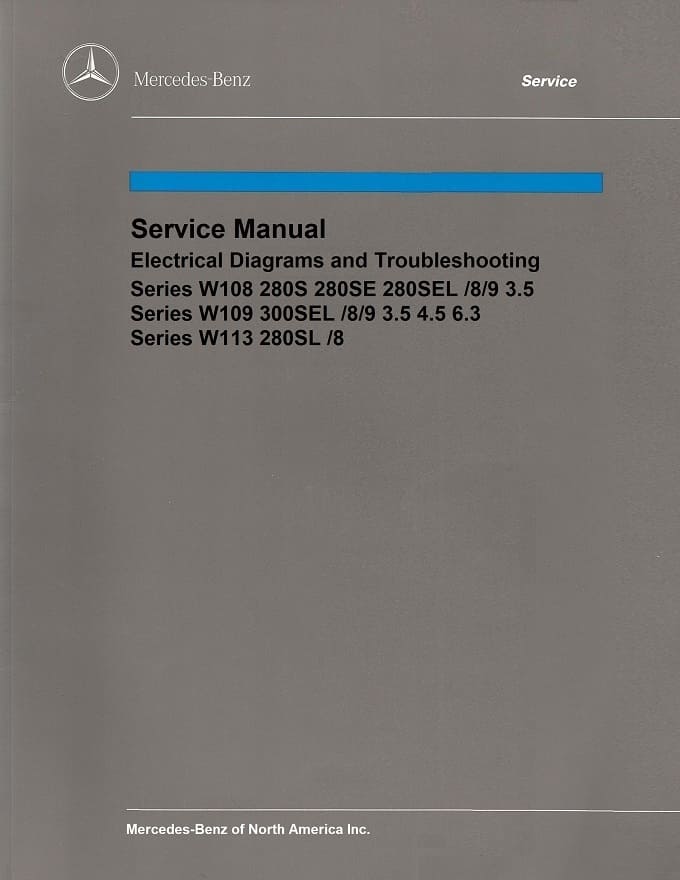 Electrical Diagrams and Troubleshooting
W108 280 S SE SEL /8/9 3.5 4.5
W109 300SEL /8/9 3.5 4.5 6.3
Download: 18.3mb, 65 pages, .pdf

Delivery By Download Link:
Sent to your PayPal email address: $14.95
---
Download: Mercedes Benz W109 Electrical Wiring Diagram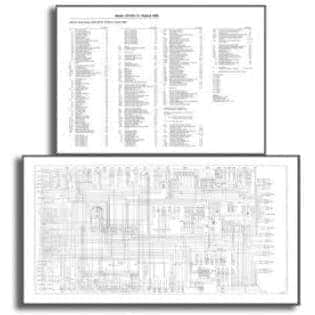 Mercedes Benz W109 Elektrischer Schaltplan

Delivery By Download Link: Sent to your PayPal email address: $9.95
---
Download: Mercedes W109 Technical Data Service Manual
Technical Data and Specs Service Manual
Multi Unit: W108 W109 W110 W112
Series W109: 300SEL
Download: 51.3mb, 88 page, .pdf

Delivery By Download Link:
Sent to your PayPal email address: $14.95
---
Download: Mercedes W109 1972-1980 Maintenance Manual

Service Manual Passenger Cars 1972-1980
Download: 39.9mb, 358 Pages .pdf document
Maintenance Jobs and Scheduled Service
W100, W107, W108, W109, W113, W114, W115

Delivery By Download Link:
Sent to your PayPal email address: $14.95
---
Herunterladen: Deutsche MB W109 Werkstatt-Handbuch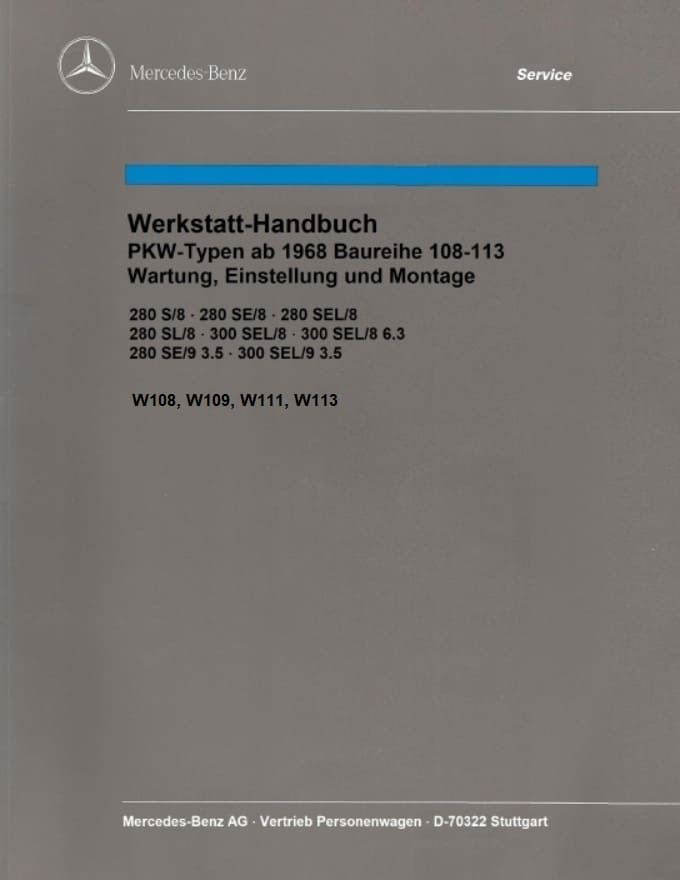 Werkstatt-Handbuch Baureihe W108, W109, W111, W113
PKW-Typen ab 1968 - Wartung, Einstellung und Montage
280 S/8, 280 SE/8, 280 SEL/8, 280 SL/8, 300 SEL/8, 300 SEL/8 6.3, 280 SE/9 3.5, 300 SEL/9 3.5
Download 70.4mb, 586 Seiten, .pdf

Lieferung per herunterladen:
Gesendet an Ihre PayPal E-Mail-Adresse: USD $14.95
---
Download: Mercedes Benz Mercedes 1959-1967 Service Manual
Includes Volume 1 and Volume 2
Volume 1 .pdf Version 70.2mb, 441 pages
Volume 2 .pdf Version 79.7mb, 490 pages
Combined in a compressed .zip file for download - 144mb
Covers Mercedes Benz Series 108, 109, 110, 111, 112, 113
W108, W109, W110, W111, W112, W113

Delivery By Download Link:
Sent to your PayPal email address: $14.95
---
Download: Mercedes W109 Air Suspension System Service Manual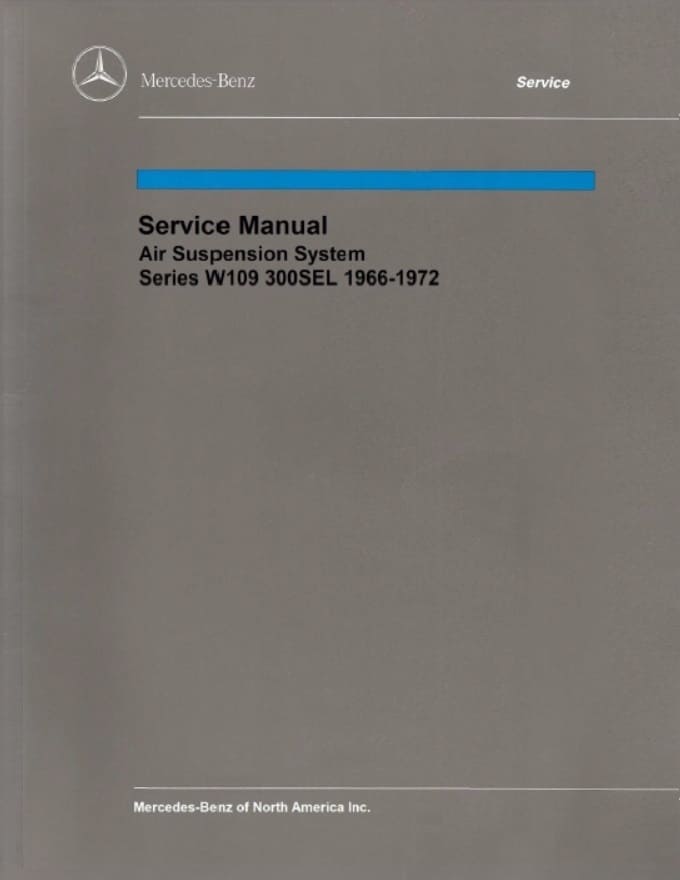 Download - 8.91mb 65 pages, .pdf
Application: Chassis W109 300SEL
Contents: General Technical data, Description, Assembly Work, Maintenance, Troubleshooting, Air Chambers, Bellows, Air Compressor, Air Reservoir, Vaporizer Jar, Valve Unit, Leveling Valves, Torsion Bar, Adjustment. Supplement: History, Operation, Function

Delivery By Download Link: Sent to your PayPal email address: $12.95
---
Mercedes Benz W109 Supplements & Resources